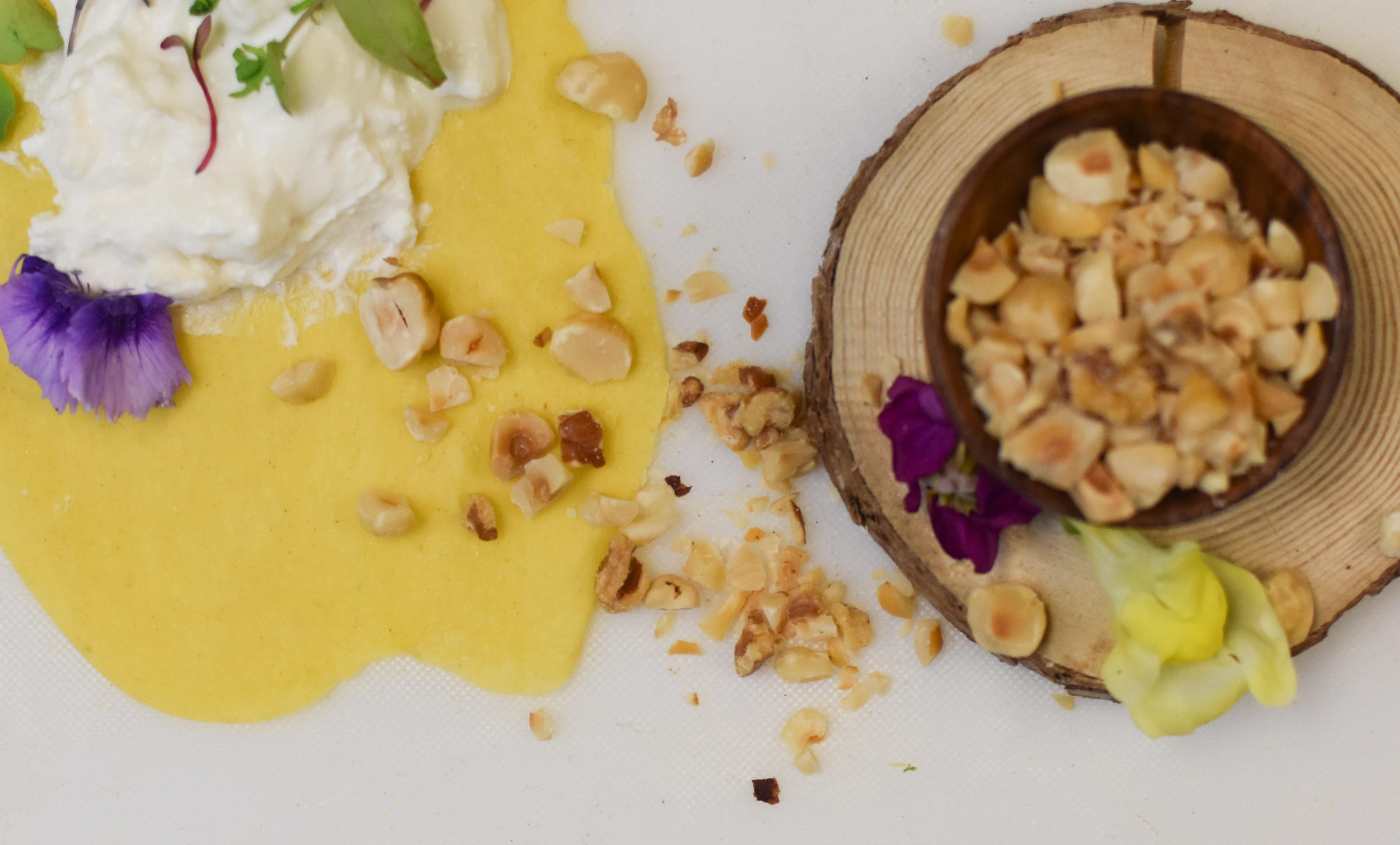 Relish Catering is a boutique catering company that strives to provide the absolute best culinary experiences. Whether your event takes place at a business office, an outside venue, or a private residence, we guarantee an exceptional affair. We are able to create these spectacular events through several guiding principles
Only local and seasonal products are to be used
We enjoy strong relationships with local farmers. We use only the highest quality fresh ingredients –never canned, frozen, or pre-cut produce– and everything relish offers is made in-house.
Strong communication between client and chef leads to the best events
We place emphasis on forming relationships with our clients. Our chefs personally talk to each individual client, so that every little detail is met to the client's desires.
The best food and service are performed on a manageable scale
We don't sacrifice quality in pursuit of high volume events. This enables us to achieve the necessary focus and attention to detail that are required for producing the highest-level events.
Chef Ed Jiloca
Having grown up in southern Delaware there was a strong confluence and influence of the Chesapeake Bay, Atlantic Ocean, and the strong farming community developed his love for food. At the age of 23, Ed decided to follow his passion and changed his focus from the physics and engineering field to the culinary world. As a student at the world renowned Culinary Institute of America, in Hyde Park, New York, Ed garnered the respect of his instructors and peers, and was awarded the Medal of Merit of the Academie Brillat-Savarin Scholarship.
Over the course of his subsequent culinary travels, Ed developed an affinity for Northern California Cuisine; this led him to work in Napa Valley with some of the best chefs in the country, highlighted by a period at Chef Thomas Keller's Bouchon. There, Ed adopted the philosophy of using only the best local products to create innovative seasonal menus, while honing his skills blending classic French techniques with a Northern California sensibility.
Ed continued his culinary education in San Francisco at Quince Restaurant under Chef Michael Tusk. Promoted to the position of Executive Sous Chef there, Ed helped to create daily, changing farmers' market menus highlighting the varied regional richness of Italian cuisine. There he developed his skills in fresh pastas, and traditional salumi and butchering techniques.
In 2007, Ed returned to his East Coast roots. A fortuitous turn of events led him to become the Executive Pastry Chef at Restaurant Eve in Alexandria, Virginia. Although he had no prior formal pastry training, he enjoyed great success and became a renowned Metro Area pastry chef. Some of his accomplishments include publication in both Food and Wine Magazine, and on National Public Radio. Ed has also consulted for some of Washington's high profile events such as the White House correspondents' after party, State Department luncheons, and the Washington National Opera Ball.
Ed Jiloca opened relish Catering in 2011 as a way to share his passion of food with a broad spectrum of people.
Chef Laura Calderone
Born and raised in the Washington D.C. area, she has always had a passion for the local farms and cuisine.
After training at the Culinary Institute of America, in Hyde Park, New York, she developed a reputation for being a fiercely driven and talented chef which propelled her to work in such top kitchens as Terra and Ame (Chef Hiro Sone), and Quince (Chef Michael Tusk).
Laura expanded upon her hospitality industry experience by becoming the Chief Kitchen Liaison at Occasions Caterers in Washington D.C. She has organized events for such notable clients as Hillary Clinton, John Boehner, and various international dignitaries at State Department dinners.
Laura's diverse industry experience and keen business acumen has led her to become one of the up and coming stars in the catering community.
Event Designer Alison Bates
Alison Bates has over 15 years of event and catering experience. Originally from North Carolina, Alison prides herself on gracious entertaining (Southern Hospitality) and with a degree in International Relations, understanding of different cultural norms and protocols. A resident of Washington DC for over 20 years, Alison has excellent relationships with area venues, florists and providers of ancillary services.
In addition to a love of all-things-food, Alison enjoys designing every detail of her events. Table design, food styling, entertainment and the overall aesthetic and ambiance of your event take priority. Alison considers and oversees every detail so that you can enjoy your event stress-free.
In her free time, Alison enjoys exploring her Georgetown neighborhood with her daughter and their rescue dog Puma. She can often be found at Union Market's Rappahannock Oyster Bar, Lupo Verde on 14th Street, or hosting an impromptu dinner party at her home.
Operations Manager Marlo Silberski
Propelled by her strong work ethic and versatility, Marlo has quickly moved up the ranks of Relish Catering to assume the role of Operations Manager. Prior to working at Relish Catering, she spent ten years in the hospitality industry driven by her passion for food. Marlo specializes in facilitating business startups and finding innovative methods of increasing operational efficiency.
Marlo's friendly and accommodating demeanor has led her to be a favorite of many of our clients. She strives for excellent service and is a constantly looking for ways to improve our clients' experience.
Event Designer Kimberly Parker
She is the newest member of the Relish Catering team. Kim entered the industry from an educational background. Her keen attention to detail served her well in managing event logistics where she mapped out a detailed plan of each event.
Kim later focused on building the clientele for staff only events and spearheaded employee involvement in local charities and non-profit organizations. But it was her love of food and event decor that landed her on the event designing side planning receptions, dinners, farm weddings and fundraisers.
Today, with over fifteen years of experience, Kimberly designs unique events for each client with an emphasis on creative menu ideas utilizing local and seasonal ingredients. Whether it is a farm-to-table dinner, engagement party or team building cooking class, each event is a culinary experience.